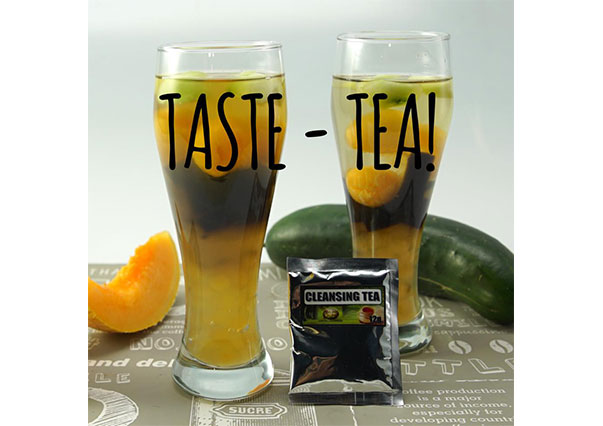 Healing Sangkap: TASTE-TEA (Sugarcane juice and HG Cleansing Tea)
Season 14, Biliary Atresia
Posted April 30, 2019 by admin
Equipment needed:
Micro melon baller
Tall glass for serving
Ingredients:
1 sachet of HG Herbal Cleansing Tea
2/3 cup sugar cane juice
1 cup cucumber (molded into spheres)
1 cup melon(molded into spheres)
Gulaman (option to boil gulaman in pandan water)
Sago
Stevia leaves for garnish
Procedure:
Dissolve 1 sachet of HG herbal cleansing tea in 1/3 glass of hot water.
Let it cool then mix with 2/3 cup of sugar cane juice.
Mix well then add the sago, gulaman, melon and cucumber.
Serve with stevia leaves on top.